Mitchell School Board Vice President Neil Putnam earned the 2017 ASBSD Outstanding School Board Member of the Year honor and South Dakota Public Broadcasting received the ASBSD School Bell Award.
Each accepted their awards at the 2017 ASBSD-SASD Convention.
The Outstanding School Board Member honor is presented to a South Dakota school board member that embodies the spirit of school board leadership in recognition of his or her dedication to the advancement of student learning at the local level.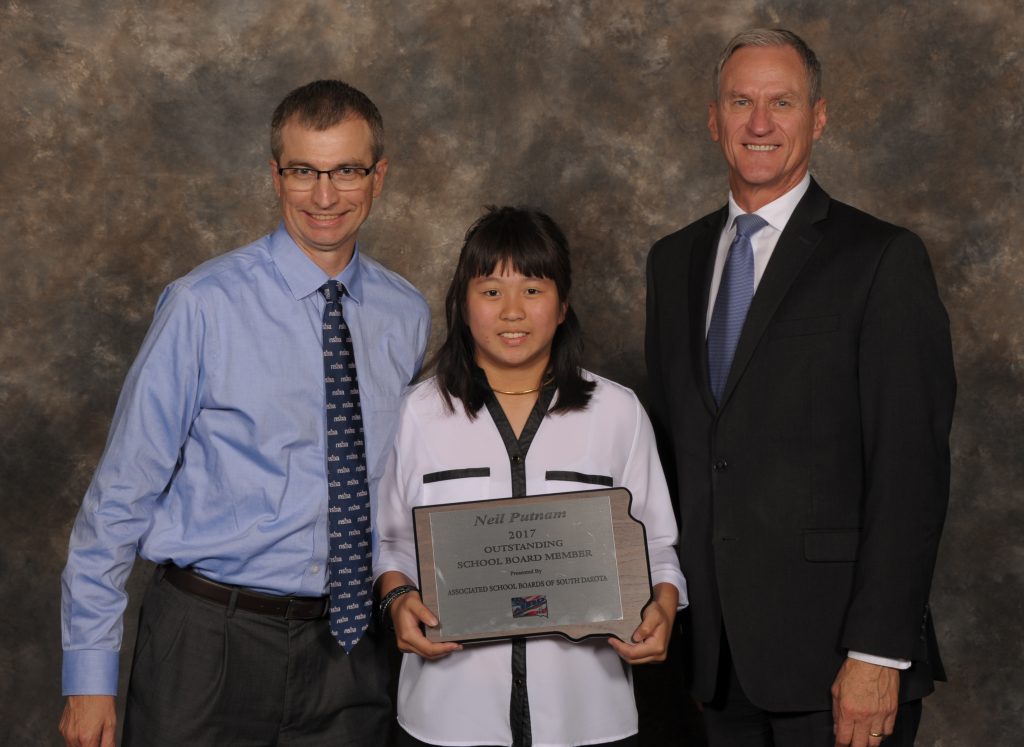 A member of the Mitchell School Board for the past 17 years, Putnam is highly visible in his community and engaged with the many activities taking place in the school district. He has been a strong advocate for kids and a true champion for public education.
"Neil is an exemplary leader in and advocate for public education," ASBSD Executive Director Wade Pogany said. "For nearly 20 years he's worked tirelessly to ensure the students in this great state and nation have a high quality public education."
Putnam has served in leadership roles not only Mitchell, but also as President of ASBSD in 2011-12 and for multiple years on the Association's Executive Committee and represents S.D. on the National School Board Association Board of Directors as a Western Region Director.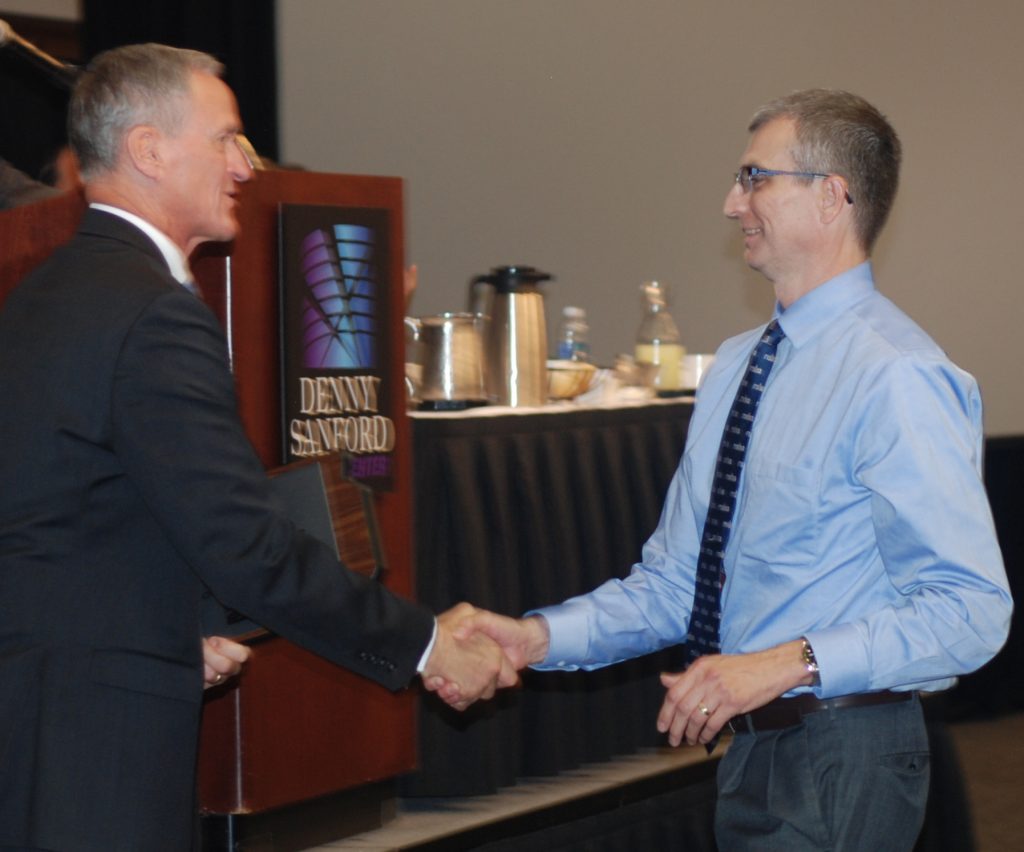 "It's been a pleasure to work with Neil over the years and we're humbled to honor him as the Outstanding School Board Member of the year," Pogany said.
ASBSD also paid tribute to another great supporter of public education: South Dakota Public Broadcasting.
For their exemplary service in support of public of education, SDPB garnered the ASBSD School Bell Award.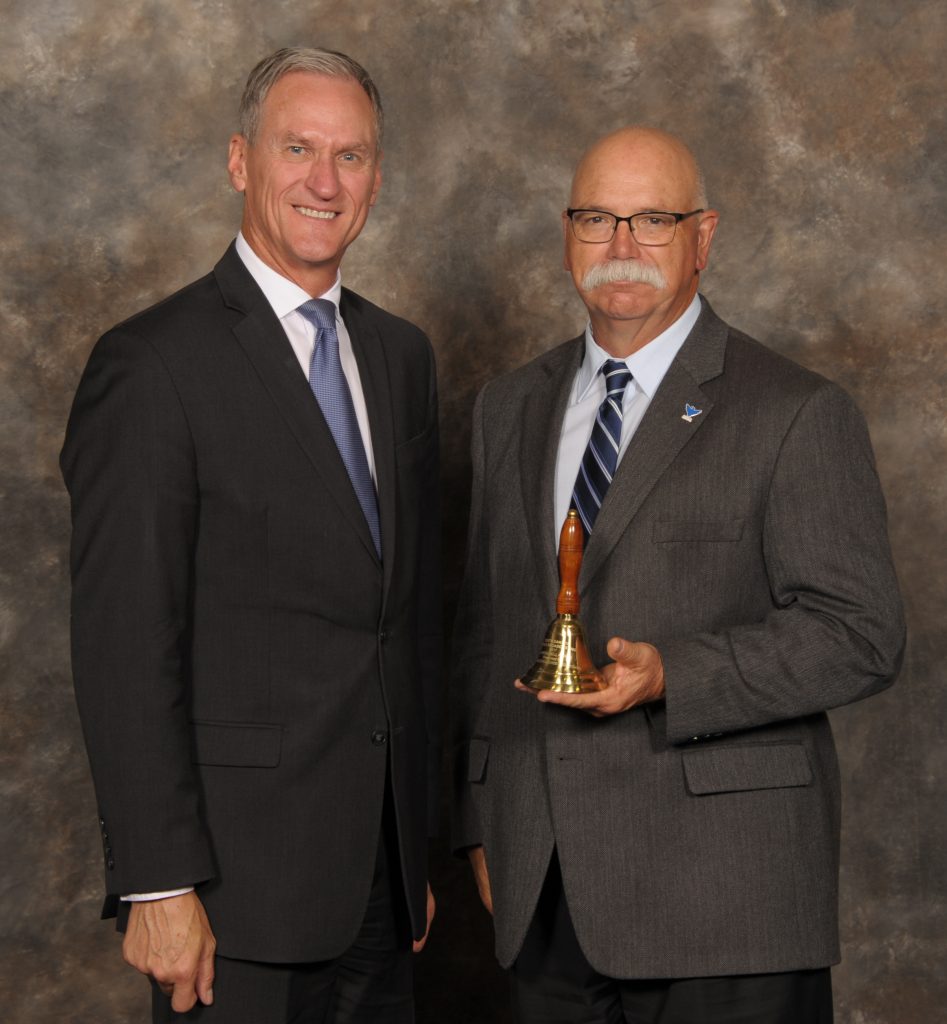 SDPB has been very influential in their support of public school students and public education for many years through their educational pro­gramming, attention to education issues through South Dakota Focus and the many resources they provide South Dakota teachers to use in their class­rooms.
"South Dakota Public Broadcasting has a proven commitment to public education," Pogany said. "The organization's programming and other resources have been influential in South Dakota's classrooms and in informing the citizens of the state of the issues facing public schools."
"The public education community is grateful for SDPB's efforts to enhance public education."
In addition to Putnam and SDPB, ASBSD recognized three school board members for their lengthy and commendable service to public education.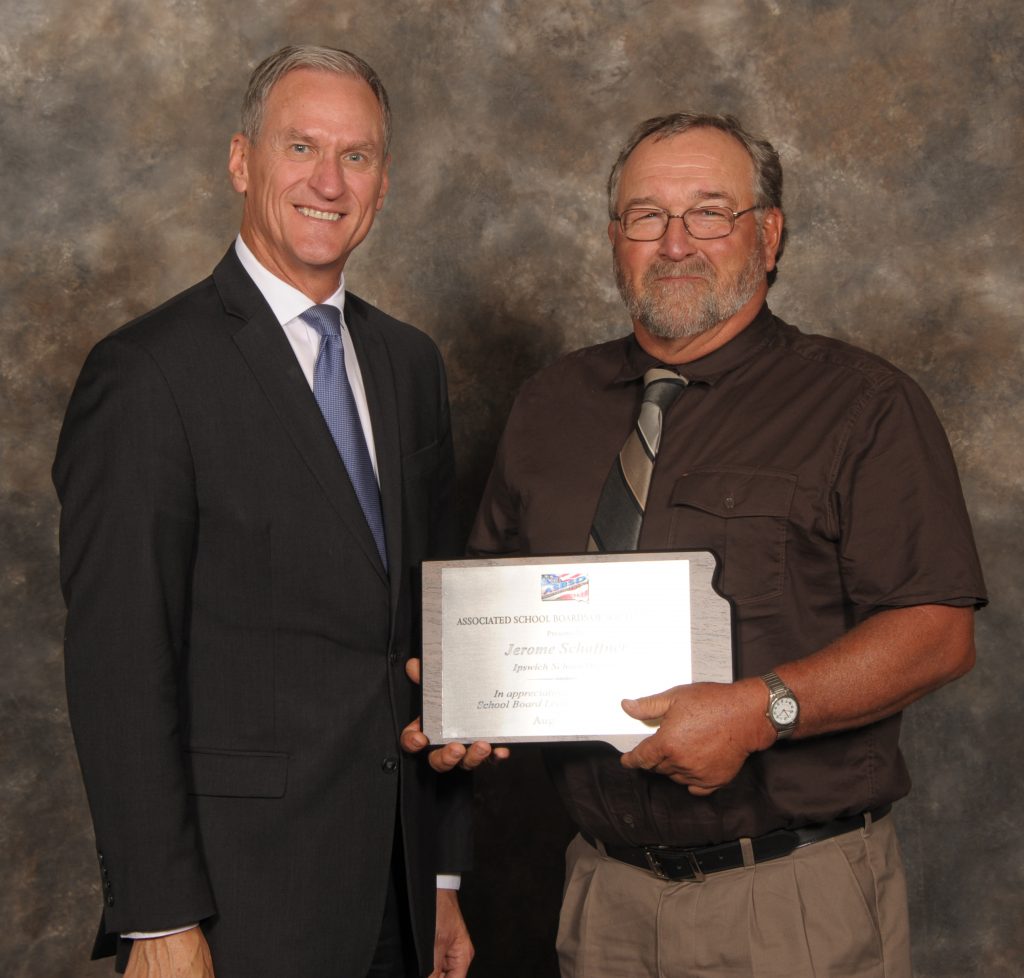 John Janssen of Bridgewater-Emery, Bill Hansen of Centerville and Jerome Schaffner of Ipswich each received the Longevity Award.
The Longevity Award recognizes school board leaders who have served more than 20 years on a local school board. Janssen served 36 years, Hansen 21 years and Schaffner 21 years.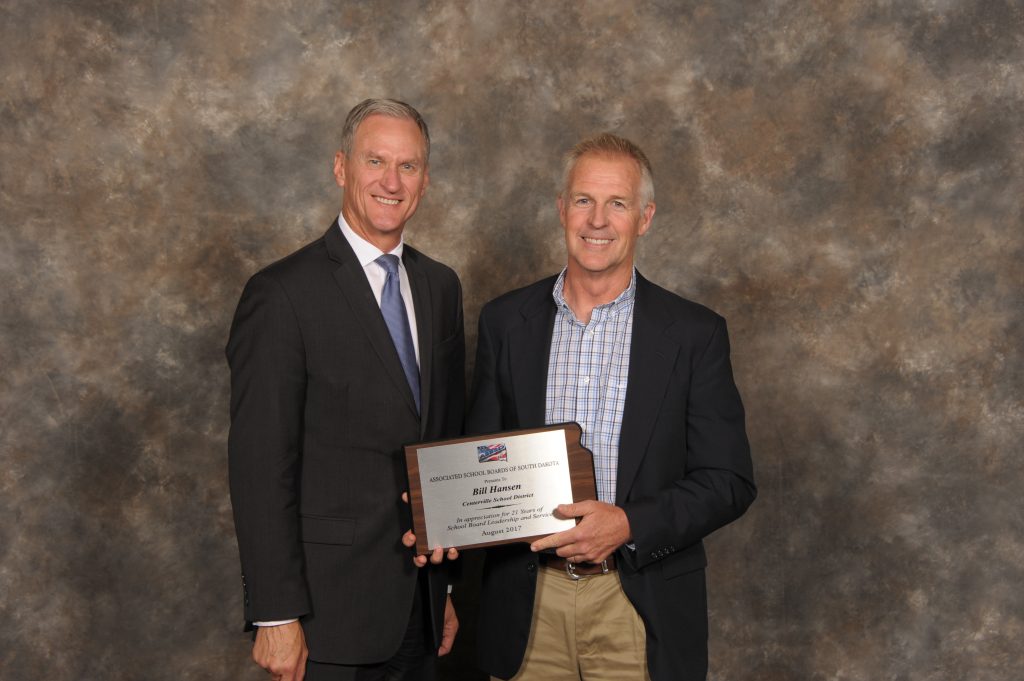 "Public service takes dedication and determination and these gentlemen's longevity in that role is exemplary," Pogany said. "Their commitment to their local school districts and communities is phenomenal and we're so happy to have had the chance to recognize them."